Hey, Mama:Monk fans. This is Jason (Micha's brother).
She and husband are currently enjoying the blissful aftermath of the birth of little T-Rexy, who entered the world this morning at 8:40 am in San Francisco.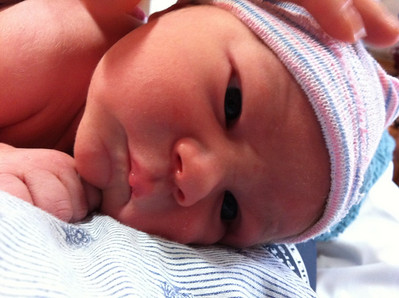 He weighed 8 lbs, 6 oz and is 20.5 inches long. His real name is Brooks Andrew.
Everyone is happy and healthy.
Thanks for reading, praying, and thinking about Mama:Monk. I expect she'll be back here soon, but will probably need a few days off. Feel free to leave your best wishes here, if you'd like.